Marking Pencils and Sharpener Set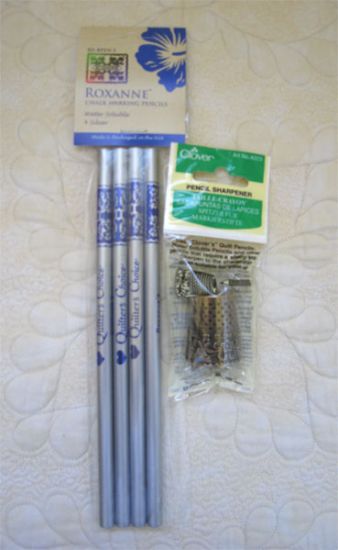 Roxanne's Chalk Marking Pencils- Silver Quilters Choice, 4 in package
These are great marking pencils. Mark all your quilting designs with these pencils. They are easy to mark on fabric and the lines are completely removable. They will either wear off, can be erased off or go away when the quilt is washed.
Clover Pencil Sharpener- Perfect for sharpening the Roxanne's Quilters Choice pencils.