Jessica's Flower Basket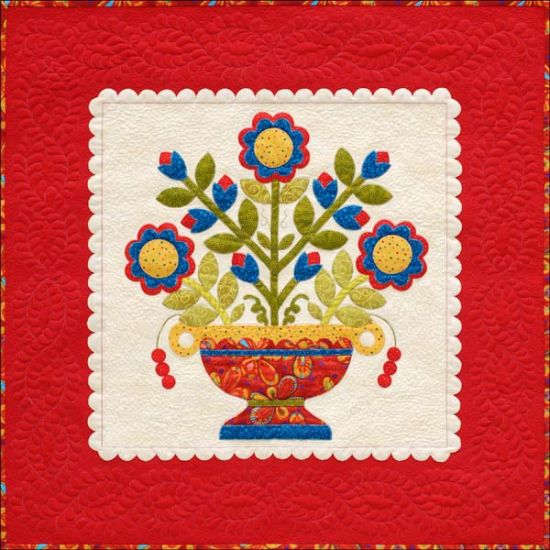 This 2nd pattern in a series of flower basket designs reflects the warm charm of yesteryear with fabrics and techniques of today. There are at least three design options with this quilt. First, a small wall quilt may be made with only one-block. A larger four-block quilt with sashing is another option.

Also, the two patterns Jessica's Flower Basket and Ashley's Flower Basket have been designed to work together. Quilts using both blocks can be created for those who love to work with more than one design. The border includes another one of Sue's beautiful quilted designs. This border design is included in the pattern.